We Care About Your Safety
Welcome to the reimagined STK Doha! Enhanced screening, cleaning, and tons of new measures to make your
dining experience safe and memorable.
Our stringent preventive guidelines are the direct result of our care and commitment to you. Contact us directly if you have questions or queries about our restaurant.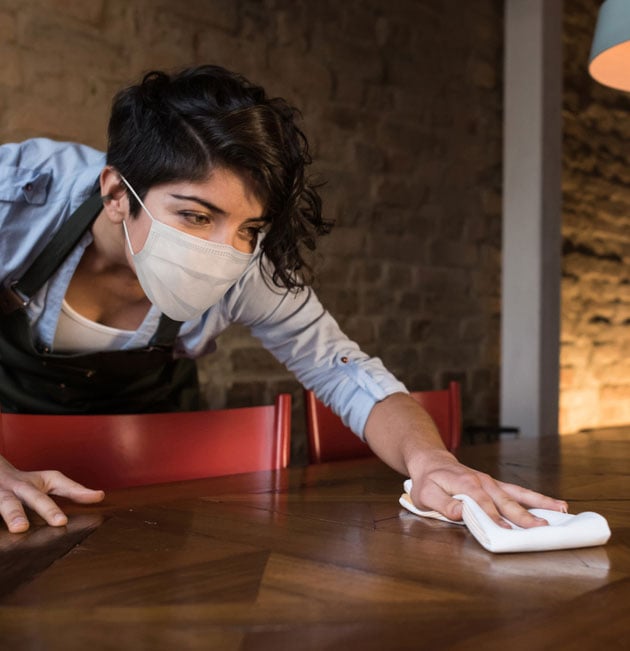 Responsible Fine Dining
We remain committed to the highest standards of cleaning and disinfecting in our restaurant. Our clearly defined, methodical approach minimizes your contact with local teams and other guests.
Restaurant & Bar Safety

Guests are required to wear masks en route to their tables
Servers are required to wear masks at all times
Common areas are cleaned frequently
Tables are cleaned and sanitized after every guest
All tables are spaced to ensure safe social distancing among guests
Chefs, cooks and bartenders wear masks and gloves when in contact with food and drinks

At Your Table

Guests must adhere to social distancing when dining and in the lounge
Guest must wear masks at tables until the food and drinks are served
All tables are cleaned and sanitized between diners
Tables are limited to six guests at a time
Dine Safely
We encourage all guests and employees to continue frequent hand washing, social distancing, and covering coughs and sneezes to prevent the spread of the coronavirus. More prevention measures may be found on the
CDC website
.
Wishing you healthy travels and safe dining.